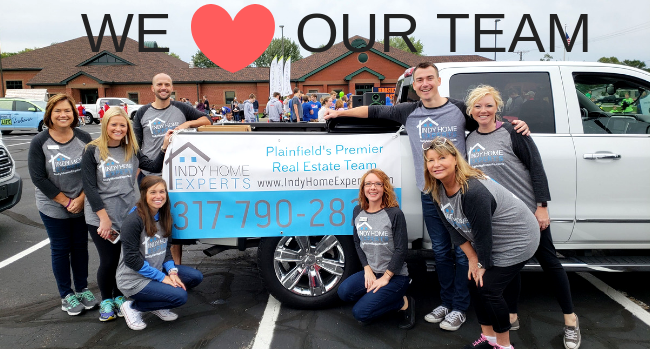 WE LOVE OUR TOWN - WE LOVE OUR TEAM
There's nothing better than waking up in the morning and loving where you work. At Indy Home Experts, our agents feel the same way. We support each other, we encourage each other's growth, and we smash our goals.
We are always looking to add team members that have the same core values in mind. Honesty, hard work, loyalty, and team work.
Why is Indy Home Experts a great place to work as an agent?
Great Splits (Up to 90%)
Free CRM
Free Leads
Free Office Space, Printing, Scanning, Desk, Conference Room
No Monthly Fees
Free Training and Support
Free Social Media Advertising and Training
Excellent Comradery
Accountability and Goal Setting and much more!
If you have any interest in learning more about our team, please reach out to the team leader, Patrick, at [email protected] or 317-364-5858.